Tonka did a tonkaaaaa
I didnt update for a while neither poker or other goals. As we all know pokerstars announced shocking vip changes. Games have been very slow since then. Even though I would like to remain optimistic, it seems like amaya is trying to kill the 6 max format. I think they are doing this because they assume most hyper regs will move into spins where is a gold mine.....for amaya
I dont enjoy the spin format, I dont enjoy mtts. If 200s+ will not run next year I will be in a very tough spot. Either I will have to move down where I will make less money either I will have to play a format I will not like. Neither of these options are appealing
It feels like amaya scammed me. In their site they promised that I will have 70% rakeback next year if I reach supernova elite this year. Yet the biggest poker site is failing to honor his word. It seems like poker world is a very shady place. I am very happy that I dont have many financial transfers with poker players, yet I was scammed for 46k this year from a close friend
Why I think nothing will change? Because I think there are many poker players who arent even smart in order to fight/demand/request/discuss changes. Recently I was added to a group of regs who would discuss how we should act against amaya in order to make them understand why their changes are so bad for the poker economy. One guy started writing 5 days after the creation of the group (I will not mention his pokerstars nickname neither that his pokerstars nickname is tonkaaa) the bellow
He posted his opinion, insulting in a chat which is trying to be constructive, some regs who have to reach their vpp goals and they cant afford to loose 3 days of grinding. Not only that but this group isnt made to strike on 1-3 December. It seems reading the title of the group is too facking difficult
This person who called people ''idiots'' because they cant afford to loose 3 days, posted afterwards
YOU DONT EVEN READ THE CHAT BUT YOU HAVE A FACKING OPINION ON THE MATTER WE ARE DISCUSSING? AND YOU DARE TO CALL PEOPLE IDIOTS WITHOUT HAVING KNOWLEDGE WHAT WE ARE DISCUSSING?
TONKA AT ITS FINEST LADIES AND GENTLEMEN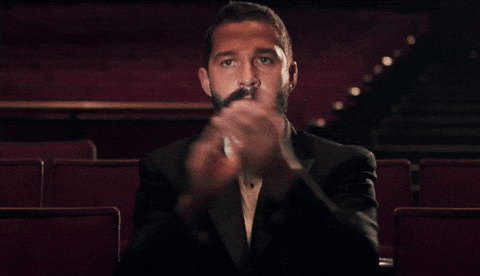 My personal point of view is, if there is even 1 person who cant afford to loose 3 days we shouldnt strike on december which again wasnt even the topic of the group. Why? Because we cant screw the yearly effort of one person and we have to respect that he is working to support himself and not just for the fun of it. We have at least 4 people who have vpp goals for December and already posted in the group that they will hurt a lot
I dont have any difficult vpp goal and I am not affected personally. I could take the rest of the year off without giving a sht but I respect the regs who are playing. I may be an ******* on the tables because we are playing a competitive game but I would never try to screw people in their lives
THE PURPOSE OF THE GROUP WAS/IS TO LET AMAYA KNOW, WITH 45% RAKEBACK THE GAMES WILL BE BARELY PROFITABLE AND WILL BARELY RUN. THE ONLY WAY TO LET THEM KNOW THAT IS BY COLLECTING THE RESULTS OF EACH REG AND CALCULATE POSTRAKEBACK PROFITS
If they wouldnt understand this and only then we would try a different approach.
Capiche not so idiot tonkaaa?
23291 users
32 supernova Elites
And players who actually win pre-rakeback
They all share their poker lives on TiltBook
Make A +EV Decision Now