Bitcoin Poker Revolution!
PokerMarket.com gives you a bitcoin poker briefing. Join the PokerMarket revolution!
With the initial online poker boom behind you, there may be another avenue for a dramatic spark in the poker market. Bitcoin poker sites have the potential to revolutionize the industry and breathe new life into the poker world. Instant deposits and withdrawals with virtually nonexistent fees and an international player pool are set to render the poker landscape beautiful once again.

In 2009 a digital currency bound by cryptographic encryption was released to the world by a pseudonymous founder(s) named Satoshi Nakamoto. By 2014 bitcoin reached a fiat conversion rate of over $1000/bitcoin. With the hype came much in the way of technological adoption – and bitcoin is now perceived as a digital commodity still in its infancy, a transactional currency accepted by some of the world's largest players, and many more interesting and exciting functional potential pathways.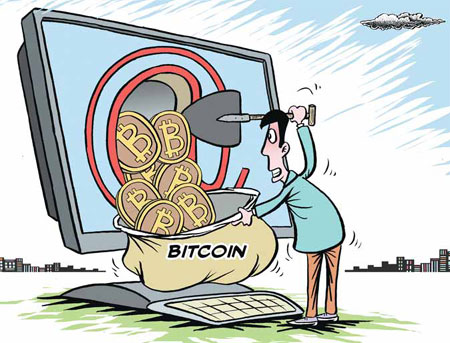 You should be excited of what bitcoin and cryptocurrencies in general offer the online poker marketplace. Sending bitcoins from one wallet to another is not only simple, but the transaction is processed by a decentralized protocol and affirmed relatively quickly. Further, the fees to send any amount are close to zero. If that wasn't enough, bitcoin knows no boundaries. Thus bitcoins can be sent from any location to anywhere in the world instantly with close to zero fees. You no longer need watch Star Trek re-runs to invigorate your creative wonder – the future is upon us.




One of the first and currently the most popular bitcoin poker sites is SealswithClubs.com. Traffic is still rather thin – however games do run and the software is better than some traditional poker rooms. They offer a rewards scheme and some healthy guaranteed tournaments as well. You will have to try it out to fully appreciate the wonders that is bitcoin poker. No longer do you have to work while hanging in the clutches of e-wallets and banks robbing you of a meaningful % of your hourly rate in fees. No longer do you have to sleep wondering if your roll is safe on a poker site. Simply deposit the bitcoins you want to use for that day, grind, then withdraw your coins back to your wallet residing on your computer or even your phone before going to bed. Yes, it's a great time to be alive.

The traditional online poker market is being attacked consistently by regulators as countries are forced into segregated player pools. Instead of the technological age opening borders – greedy, hypocritical politicians are obstructing the global marketplace and violating logic in order to extend their existing gambling revenue interests. Bitcoin is much more then progress of a kind – it is revolution. Even if traditional poker sites do not adopt it, which they will (grapevines), new ventures such as SealswithClubs can take the bull by the horns and prosper.

With so much potential at your cusp, you would think bitcoin poker would be attacked and played in droves. The reality is that bitcoin is still quite new and its adoption has not yet reached a technological inflection point. Many are still fearful or confused, and that is understandable. Many companies are pouring millions upon millions into bitcoin-related infrastructure and commercialization. It is only a matter of time before gamblers and poker players the world over start to pour into bitcoin poker rooms to share in this beloved game of skill.
Please follow these steps in order to play bitcoin poker:
Step 1 – Visit https://bitstamp.net/ to buy bitcoins if you are in the EU. There are many other ways to get Bitcoin too, just fire up Google.
Step 2 – Visit SealsWithClubs, the first Bitcoin Poker room https://pokermarket.com/deals.php#/deal/9 to deposit the coins and play.

For more about bitcoin please see https://bitcoin.org.
23297 users
32 supernova Elites
And players who actually win pre-rakeback
They all share their poker lives on TiltBook
Make A +EV Decision Now